Just a reminder that your access to InVision Studio starts now! We're looking forward to working with you and can't wait to hear your feedback.

Cheers,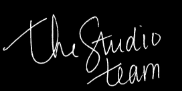 InVision Studio is only
a few steps away.
Click below to agree to the terms of our privacy policy, and them download Studio (Mac OS*) for free.

When the download is complete, sign in with your InVision account credentials to get started.
GET STUDIO NOW
Any questions?
Email us at studio-feedback@invisionapp.com.
We're here to help.

*PC users: Fill out this form to get notified about the Windows beta.